One Step Ahead
Otelika allows hotel visitors to meet their needs in the hotel without the need for mobile application downloads via smart devices. Visitors can quickly access in-hotel services in their native language, view their order status, and be informed about campaigns created specifically for them.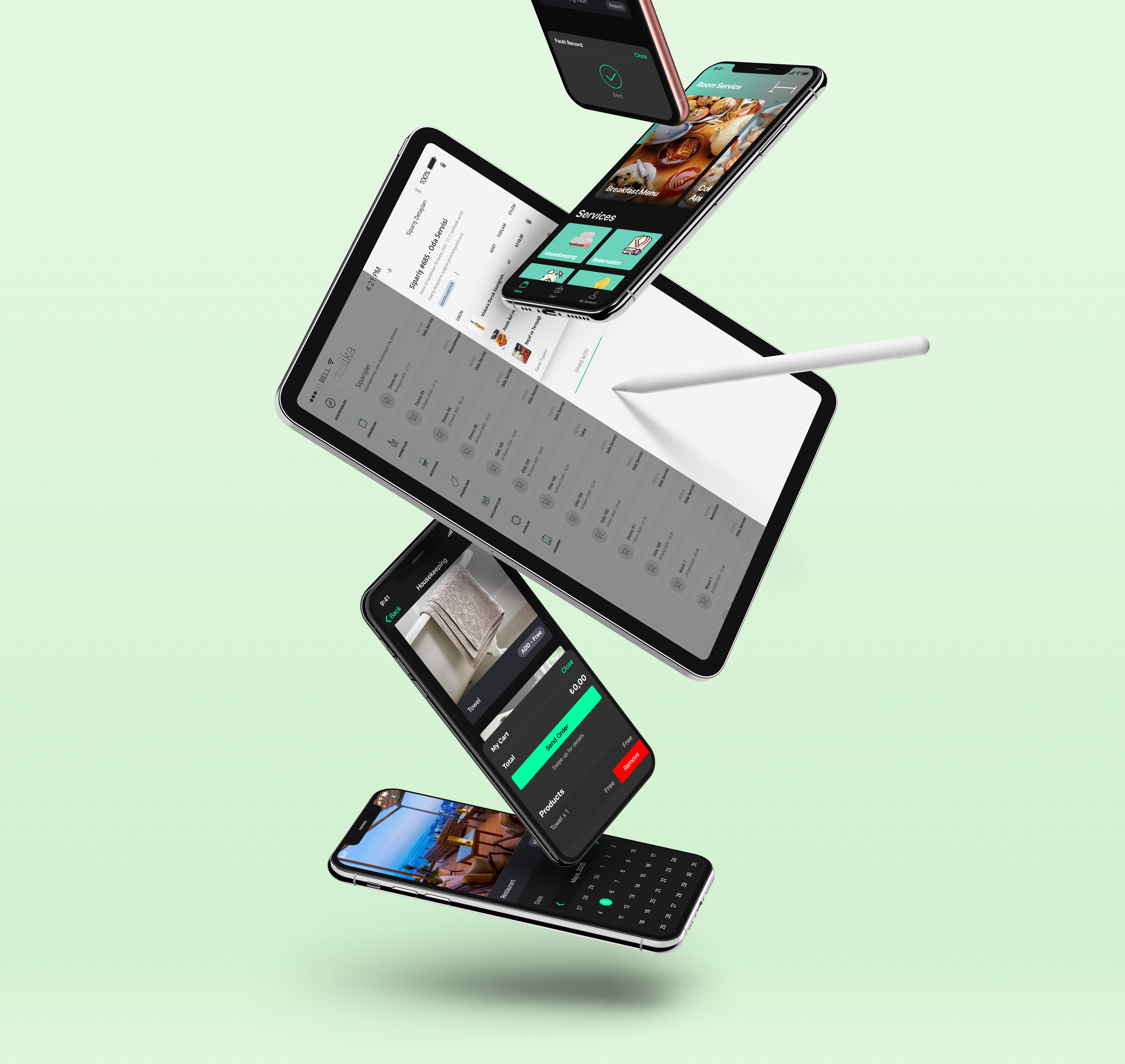 Journey Toward Contactless Tourism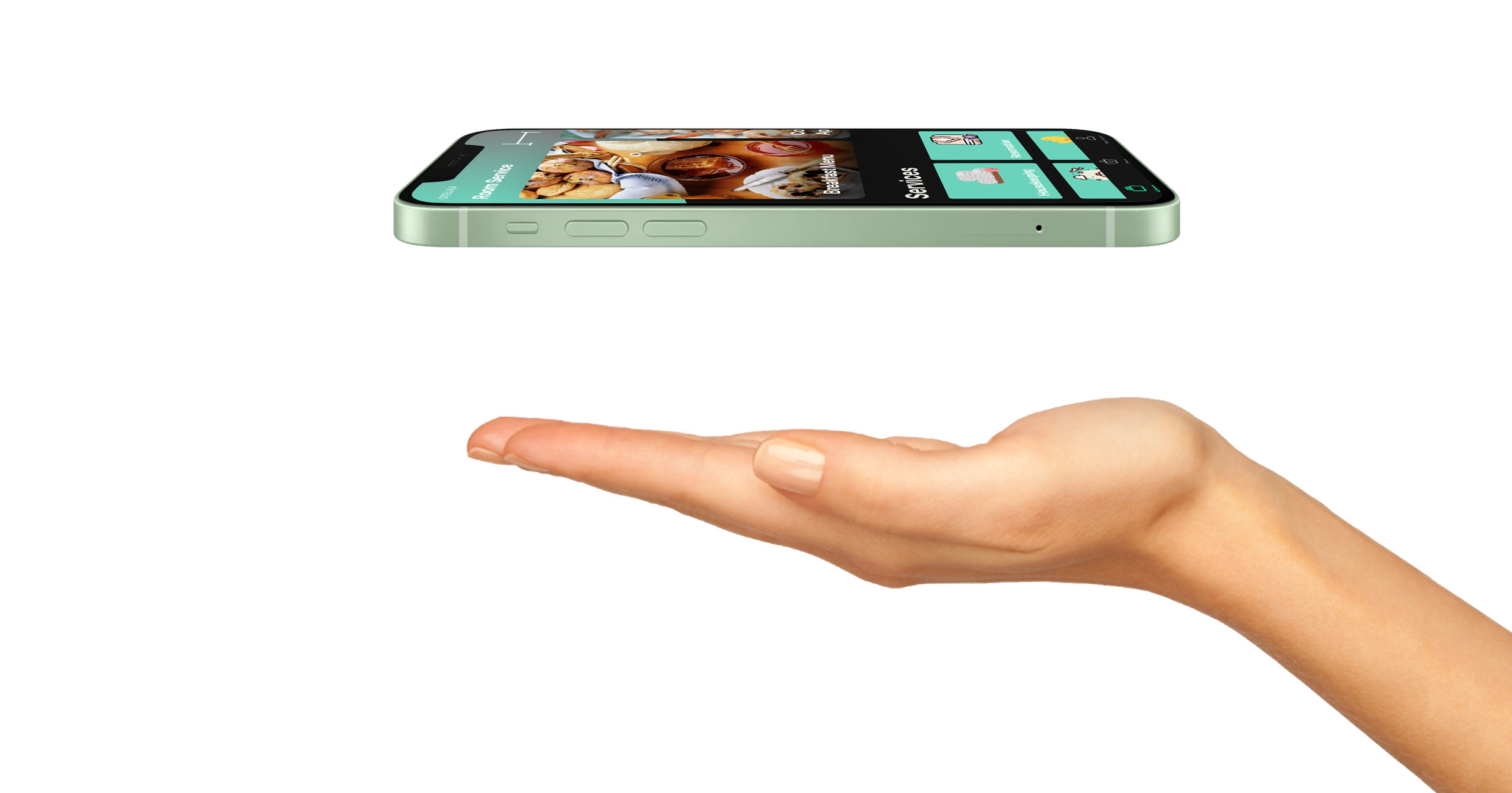 In The Future But Now!
Room Service.
You can place your Room Service orders from the special menus with a few taps.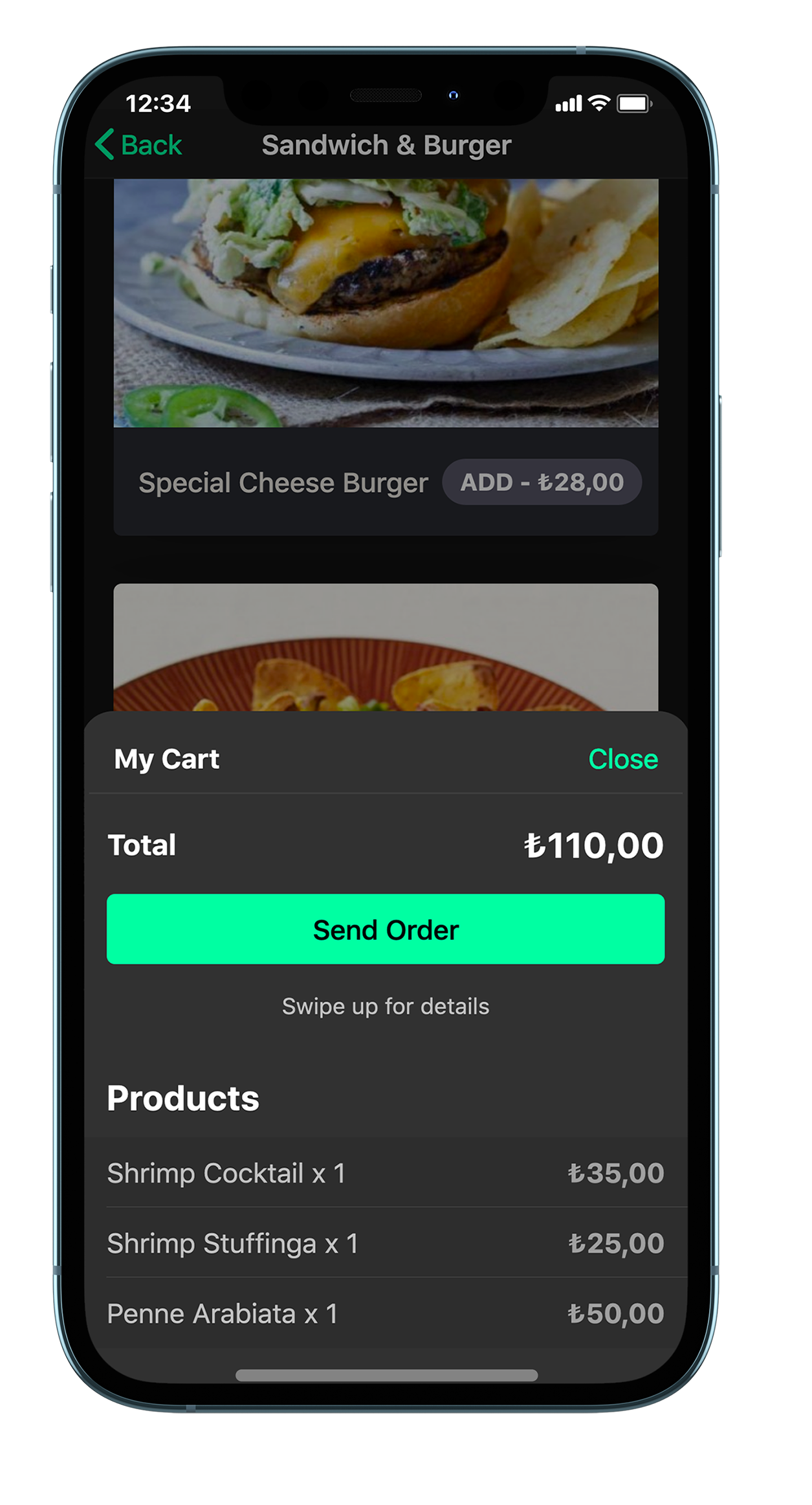 Housekeeping.
Towel, shower gel or pillow menu, Housekeeping requests are at your fingertips.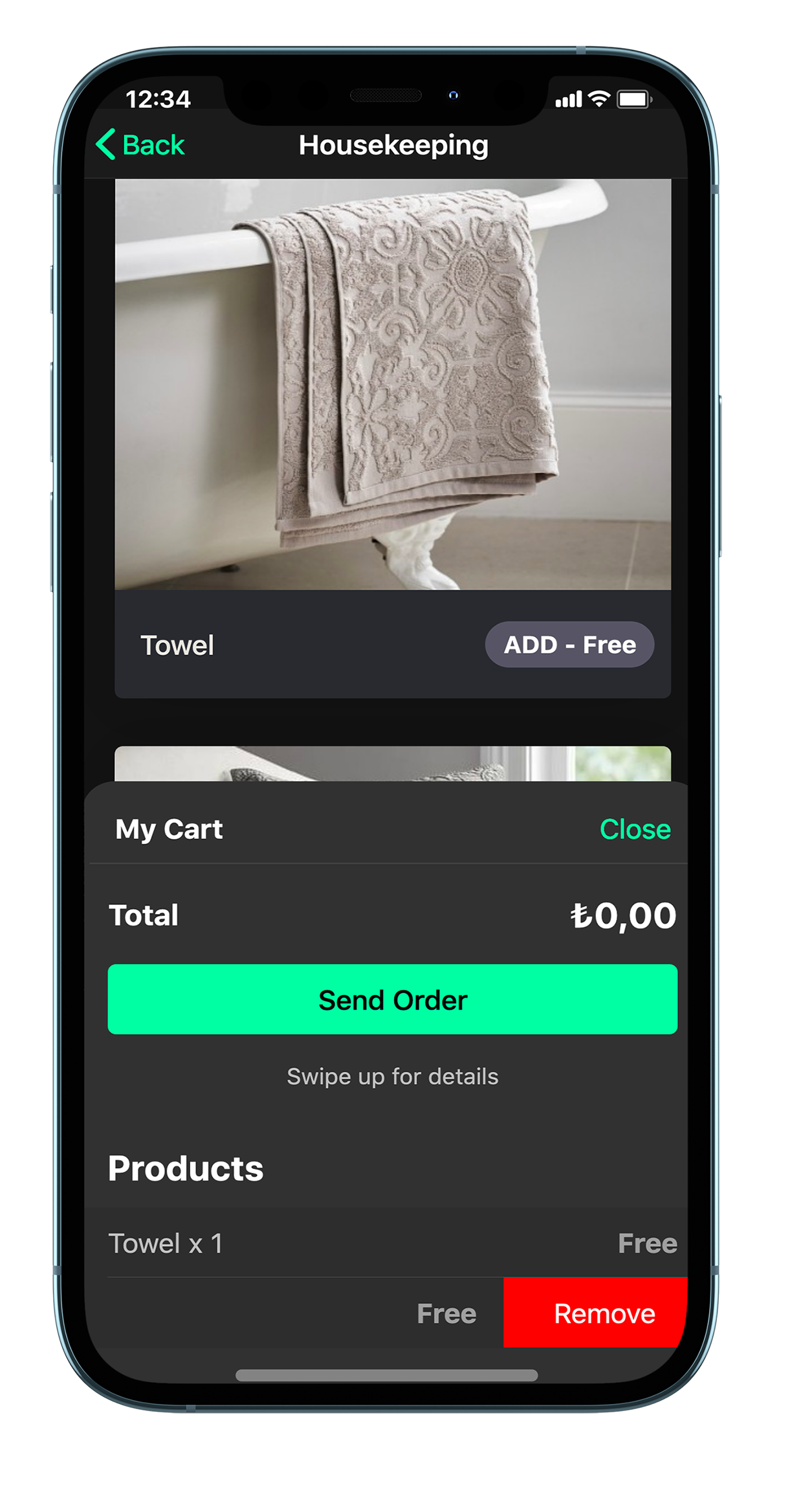 In-House Reservation.
Make your Spa & Wellness, restaurant or meeting room reservations with a few touches.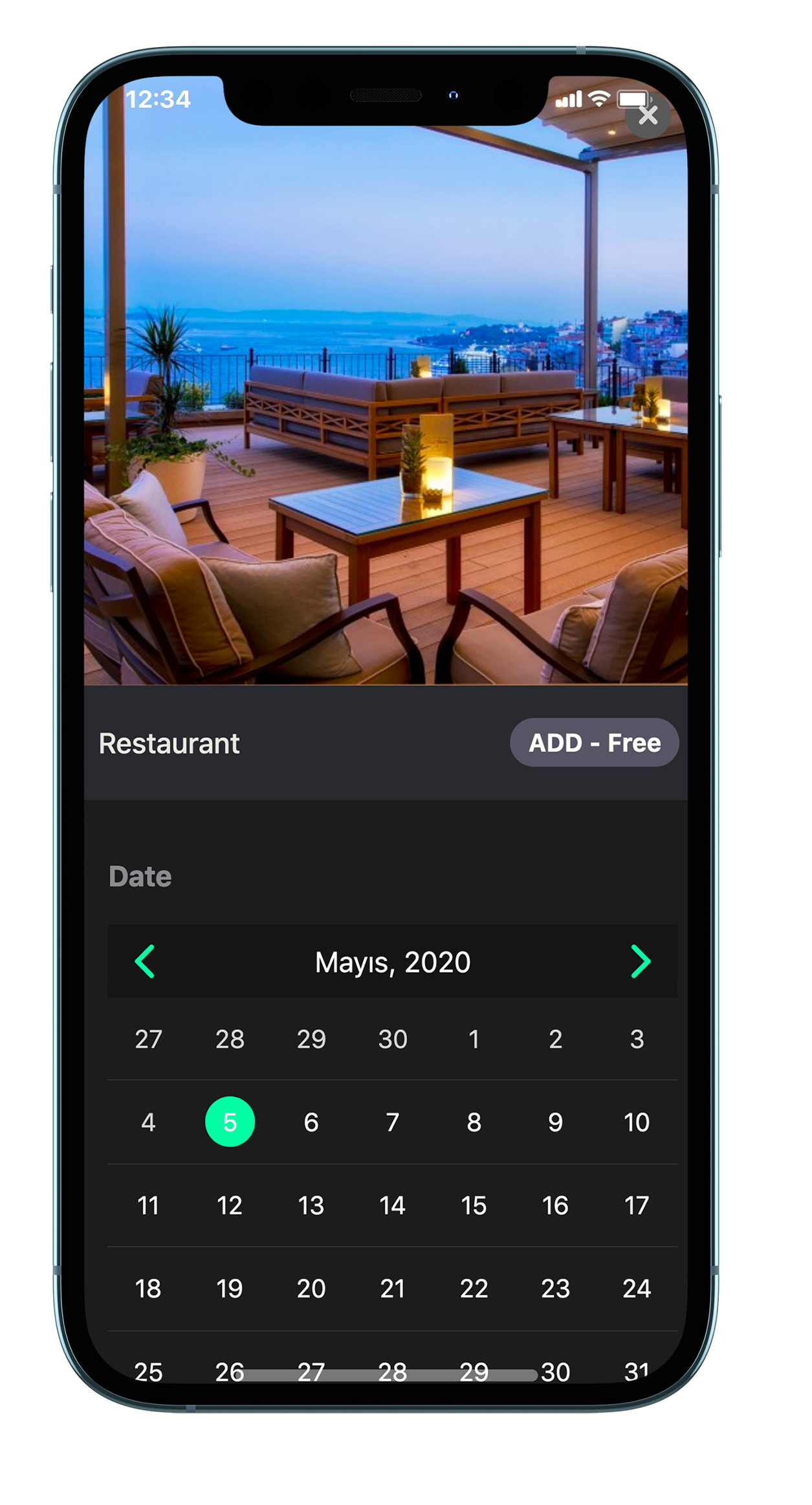 Fault Record.
Report the malfunctions in Air Conditioning, TV, Lighting, Plumbing systems that occur during accommodation at the speed of light.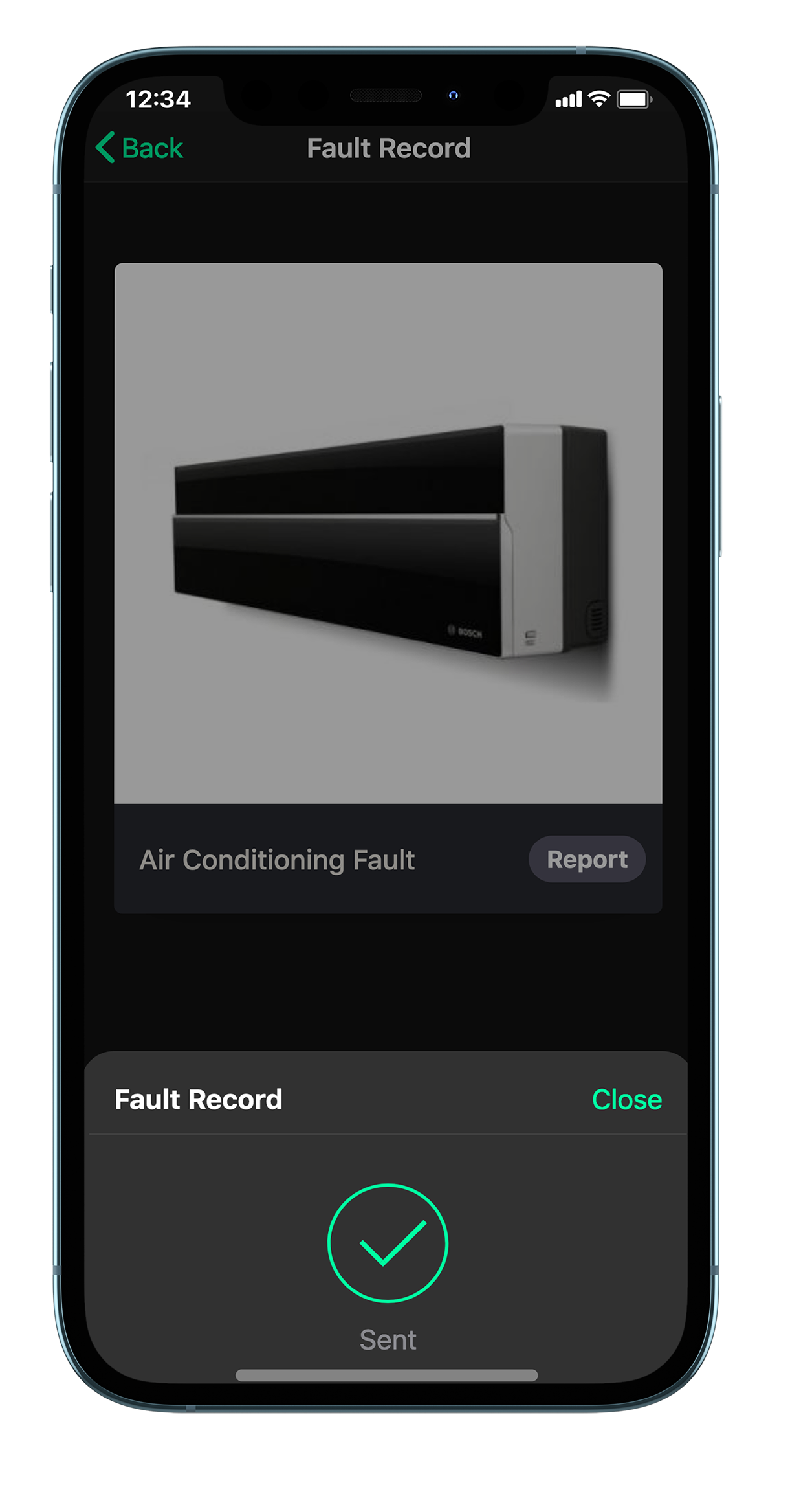 Wake Up Service.
With the Wake Up Service, you will be woken up by a search robot that knows you, and your breakfast is ready at your wake up time if you wish.